Episodes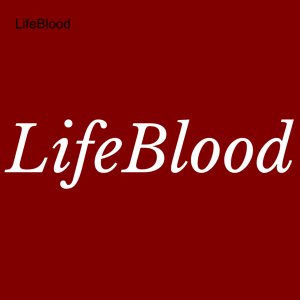 Saturday Feb 11, 2023
Saturday Feb 11, 2023
LifeBlood: We talked about becoming a successful trader, why it's easy to look good in a bull market, the challenges of professional trading, why anyone can do it but few do, what it takes to be successful, and how to get started, with Simon Ree, Founder of the Tao of Trading, author and coach!
Listen to learn what you can't do if you want to be a successful trader!
You can learn more about Simon at TaoOfTrading.com, Facebook, Twitter and LinkedIn.
Get your copy of The Tao of Trading HERE
Thanks, as always for listening! If you got some value and enjoyed the show, please leave us a review here:
​​https://ratethispodcast.com/lifebloodpodcast
You can learn more about us at LifeBlood.Live, Twitter, LinkedIn, Instagram, YouTube and Facebook or you'd like to be a guest on the show, contact us at contact@LifeBlood.Live. 
Stay up to date by getting our monthly updates.
Want to say "Thanks!" You can buy us a cup of coffee.