Episodes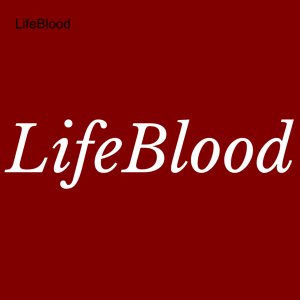 Thursday Jul 15, 2021
Thursday Jul 15, 2021
LifeBlood COMPLETE: We talked about the limiting core beliefs we all have, how to identify and overcome them, and how to start moving in the direction of what you truly want with Aparna Vemuri, spiritual guide and intuitive healer with Personal Transformation Pathways.  Listen to learn how to break out of a rut and onto the life you deserve!
For the Difference Making Tip, scan ahead to 19:11.
You can learn more about Aparna at AparnaVemuri.com, LinkedIn.
Learn more about Money Alignment Academy and bringing Financial Wellness to your organization.  
We're on YouTube, check us out!
We're honored to have been named one of the top podcasts from investing!
George is honored to be included on Investopedia's list of the Top 100 Financial Advisors for 2020!
Have George speak to your organization.
You can learn more about the show at GeorgeGrombacher.com, Twitter, LinkedIn, Instagram and Facebook or contact George at Contact@GeorgeGrombacher.com.  Check out Money Alignment Academy as well!