Episodes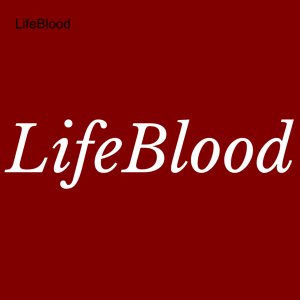 Thursday Apr 29, 2021
Thursday Apr 29, 2021
LifeBlood ENGAGE:  We talked about the challenge of making tech a net positive in your life vs a negative, how to show up, listen and be present for others, and the role storytelling can play with Julienne Ryan, Principal at JRyan Partners and author of The Learned It In Queens Communications Playbook-Winning Against Digital Distraction.  Listen to learn what to do if you're feeling burned out or disconnected because of tech!  
For the Difference Making Tip, scan ahead to 18:44!
You can learn more about Julienne at JRyanPartners.com, Facebook, Twitter, YouTube and LinkedIn.
Learn more about Money Alignment Academy and bringing Financial Wellness to your organization.  
We're honored to have been named one of the top podcasts from investing!
George is honored to be included on Investopedia's list of the Top 100 Financial Advisors for 2020!
Have George speak to your organization.
You can learn more about the show at GeorgeGrombacher.com, Twitter, LinkedIn, Instagram and Facebook or contact George at Contact@GeorgeGrombacher.com.  Check out Money Alignment Academy as well!