Episodes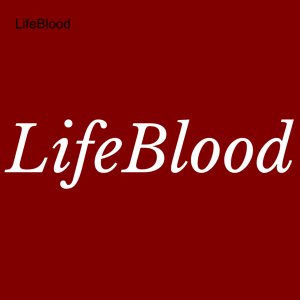 Monday Nov 01, 2021
Monday Nov 01, 2021
LifeBlood BE WELL: We talked about how to get healthy and stay healthy, how to think about fitness and healthy living, and how to design a program that will be fun, effective and sustainable.
We discussed Nicole's career as an electrical engineer, a major life event that led to her discovering the importance of fitness, why she decided to pivot and make wellness her career, the impact she's working to have, and how she's helping others. 
We talked about how you can't just give up when something goes wrong, otherwise you're never going to accomplish anything because you're always going to experience bumps in the road, we talked about why it's essential to find you "why" for being healthy, because once you discover that it will help carry you through the hard times. 
We discussed how working out and being healthy doesn't need to be unpleasant and how you can actually have fun while doing it.  How it's actually essential to enjoy being active otherwise you're probably going to stop doing it so you'll reach your goals.  
We talked about the importance of keeping time in mind when making your fitness goals and plans, how you don't need to work out for three hours to be healthy, why cardio is not essential and more often than not viewed as a punishment and how to create effective and efficient workouts in short amounts of time.
We discussed how fitness is overly complicated and how to get started with Nicole Renee, Wellness Guru, rockstar fitness fixer-upper, activist and speaker on all things health.   
Listen to learn why you should stop whatever you're doing and pick one positive thing you can take action on and immediately do it!
For the Difference Making Tip, scan ahead to 17:53.
You can learn more about Nicole at Facebook, Instagram and LinkedIn.
Thanks, as always for listening!  If you got some value and enjoyed the show, please leave us a review wherever you listen and subscribe as well. 
You can learn more about us at MoneyAlignmentAcademy.com, Twitter, LinkedIn, Instagram, Pinterest, YouTube and Facebook or you'd like to be a guest on the show, contact George at Contact@GeorgeGrombacher.com.