Episodes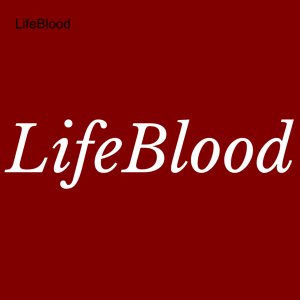 Thursday Oct 07, 2021
Thursday Oct 07, 2021
LifeBlood BE WELL: We talked about having good health for life, how to think about and approach life's adversities, how to reframe how we think about and interact with food, and some practical tips for eating healthier.  
We discussed the many adversities Meghann had to overcome and how they shaped her perspective, how the vast majority of Americans suffer from some kind of metabolic condition, and why it's imperative to think about making major changes as short term pain to get long term happiness.
We talked about how beating addiction is very similar to going through the stages of grief, how if you feel you can't afford to eat healthy you can't afford to not, how to begin shifting your perspective on food, whether you're an abstainer or a moderator,  and some tips for mindful eating.
We discussed making a shift to asking yourself "if this food helping or hurting me" and how those small shifts can make huge differences with Meghann Hempel, recovering fitness and food addict, a TBI survivor, mother, health and lifestyle coach, Certified Personal Trainer, Certified firefighter, advanced EMT and Primal Health Coach.   
Listen to learn why you need to start chasing health instead of thinking about diet and exercise as something that has to be done because health becomes more elusive with every year!
For the Difference Making Tip, scan ahead to 16:30.
You can learn more about Meghann at BrainBodyAndBeyondLLC.com, Facebook, Instagram and LinkedIn.
Thanks, as always for listening!  If you got some value and enjoyed the show, please leave us a review wherever you listen and subscribe as well. 
You can learn more about us at MoneyAlignmentAcademy.com, Twitter, LinkedIn, Instagram, Pinterest, YouTube and Facebook or you'd like to be a guest on the show, contact George at Contact@GeorgeGrombacher.com.