Episodes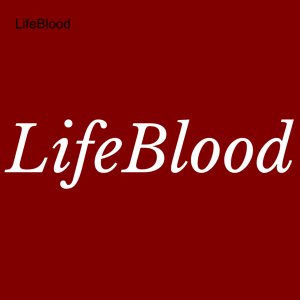 Wednesday Sep 27, 2023
Wednesday Sep 27, 2023
LifeBlood: We talked about how to become your authentic self, the role fear plays in our lives, how to recognize limiting behaviors and feelings, and what to do about it, with Tyler Williams, former racecar driver, recording artist, and Founder of the Fear Formula.      
Listen to learn what you stand to gain by taking your fears head-on!
You can learn more about Tyler at TylerWilliamsLive.com, Facebook, Twitter, Instagram, YouTube and LinkedIn.
Thanks, as always for listening! If you got some value and enjoyed the show, please leave us a review here:
​​https://ratethispodcast.com/lifebloodpodcast
You can learn more about us at LifeBlood.Live, Twitter, LinkedIn, Instagram, YouTube and Facebook or you'd like to be a guest on the show, contact us at contact@LifeBlood.Live. 
Stay up to date by getting our monthly updates.
Want to say "Thanks!" You can buy us a cup of coffee.