Episodes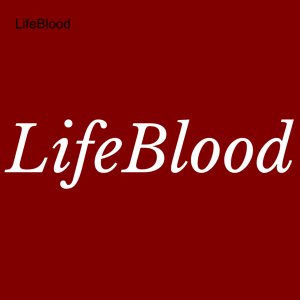 Wednesday Oct 06, 2021
Wednesday Oct 06, 2021
LifeBlood LIFESTYLE: We talked about how to love more, how everyone is drawn to fun and how it's imperative to incorporate that into our lives.  How the pandemic has changed relationships for better and for worse.  The advantages of working on yourself as a single person and the opportunities of doing this important work with a significant other.  How to bring this topic up to a loved one in an effective manner.  
How being successful and having a great romantic relationship takes effort and planning, how it also needs to be an integrated approach and how to get the support you need to make it happen.  
And why scheduling these important activities is a cornerstone for success with Erwan and Alicia Davon, Founders of Erwan Davon Teachings which has helped over 12,000 singles and couples to have exceptional romantic relationships.  Listen to learn how more romance could improve your life and how to make it happen!
For the Difference Making Tip, scan ahead to 17:36!
You can learn more about Erwan and Alicia Davon at PleasureCourse.com, LinkedIn and LinkedIn.  Click HERE to set up your free consultation, or text them at 415-308-9580!
Thanks, as always for listening!  If you got some value and enjoyed the show, please leave us a review wherever you listen and subscribe as well. 
You can learn more about us at MoneyAlignmentAcademy.com, Twitter, LinkedIn, Instagram, Pinterest, YouTube and Facebook or you'd like to be a guest on the show, contact George at Contact@GeorgeGrombacher.com.