Episodes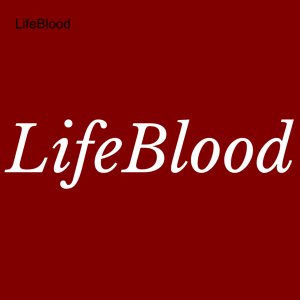 Sunday Oct 01, 2023
Sunday Oct 01, 2023
LifeBlood: We talked about what mindful money and mindful investing means, helping people who may never interact with a financial professional, the shortcomings of traditional financial wellness, and why everyone is capable of becoming an investor, with Jonathan DeYoe, Money Philosopher, podcast host, speaker, Financial Advisor, and author.       
Listen to learn about closing the behavior gap!
You can learn more about Jonathan at Mindful.Money, Facebook, Twitter, Instagram, YouTube, and LinkedIn.
Get your copy of Mindful Investing HERE
Thanks, as always for listening! If you got some value and enjoyed the show, please leave us a review here:
​​https://ratethispodcast.com/lifebloodpodcast
You can learn more about us at LifeBlood.Live, Twitter, LinkedIn, Instagram, YouTube and Facebook or you'd like to be a guest on the show, contact us at contact@LifeBlood.Live. 
Stay up to date by getting our monthly updates.
Want to say "Thanks!" You can buy us a cup of coffee.