Episodes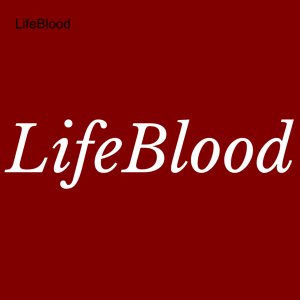 Friday Oct 08, 2021
Friday Oct 08, 2021
LifeBlood: We talked about Dean's experience growing up, how his parents interacted and talked about money, the lessons they taught him and how it was an overall positive experience that served him throughout his life. 
We talked about the importance of viewing money as something we have control over, not as something that controls us.  We discussed the shame and guilt that so many people have about money and the negative byproducts that has.
We talked about the differences of a cash based allowance versus a digital platform, the need and desire of parents to put spending parameters on their kid's debit cards and have the ability to monitor their accounts.
We discussed the value of giving kids jobs or tasks, creating financial routines, why it's good to incorporate both theory and practice when it comes to money, and why it's incumbent on parents to teach kids about money and not wait or hope for them to learn it in school or on their own with Dean Brauer, CoFound and President of gohenry, an organization on a mission to help the net generation of young people better manage their money than the previous generation.  
Listen to learn how to transition your kids from a cash allowance to a digital platform that also teaches the fundamentals of financial literacy!
For the Difference Making Tip, scan ahead to 17:32!
You can learn more about Dean at gohenry.com, Facebook, Twitter, Instagram, YouTube and LinkedIn.
Thanks, as always for listening!  If you got some value and enjoyed the show, please leave us a review wherever you listen and subscribe as well. 
You can learn more about us at MoneyAlignmentAcademy.com, Twitter, LinkedIn, Instagram, Pinterest, YouTube and Facebook or you'd like to be a guest on the show, contact George at Contact@GeorgeGrombacher.com.