Episodes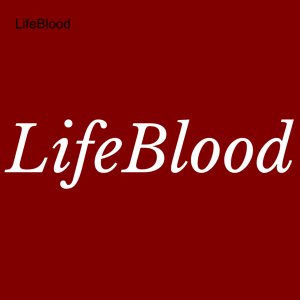 Tuesday Oct 26, 2021
Tuesday Oct 26, 2021
LifeBlood: We talked about trust and will, the estate planning process, what it takes to be a successful entrepreneur, and how to keep everything in balance.
We discussed the personal experiences that motivated Cody to found Trust and Will, how many of his closest friends we're having the same problems, and the progress they've made in addressing the estate planning needs of people. 
We talked about how the pandemic brought the reality of death to the front of many people's minds, how procrastination keeps people from doing many of the important things they need to be doing, and what can be done to bridge the gap between knowing how to do something and actually getting it done.
We discussed the importance of building trust, making things as easy as possible, and meeting people wherever they are.
We talked about the demographics of people using the service, the partnerships they've formed to increase distribution and what the future holds with Cody Barbo, Founder and CEO of Trust and Will, an organization disrupting the trust and estate planning industry with an easy, fast and secure way to set up your estate plan online.  
Listen to learn the role a good night's sleep plays in your success in every aspect of life!
For the Difference Making Tip, scan ahead to 17:51!
You can learn more about Cody at TrustAndWill.com, Twitter, Instagram, Facebook and LinkedIn.
Thanks, as always for listening!  If you got some value and enjoyed the show, please leave us a review wherever you listen and subscribe as well. 
You can learn more about us at MoneyAlignmentAcademy.com, Twitter, LinkedIn, Instagram, Pinterest, YouTube and Facebook or you'd like to be a guest on the show, contact George at Contact@GeorgeGrombacher.com.