Episodes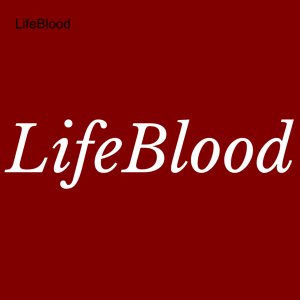 Tuesday Oct 19, 2021
Tuesday Oct 19, 2021
LifeBlood BE WELL: We talked about bioidentical hormone replacement therapy, how long it's been around for, the advancements that have taken place, the benefits which are received from it, and the current challenges to the use of it. 
We discussed Jim's history in the space, his wife's personal experience motivated him to dig deeper into it, how it's his desire to help people to feel better, look better and to live better.  
We talked about how while there are millions of people who take advantage of compounding, half of Americans are still unaware of what it is and why people use it.  
We discussed bioidentical hormones, why they're used, what actually happens when they are used and what the benefits are, how there is no downside to them, but why they are sometimes misunderstood.
We talked about the current challenges to the practice and what people can do to advocate for it and have their voices heard with Jim Hrncir, RPH, Founder of Las Colinas Pharmacy, Compounding and Wellness, a recognized pioneer of modern pharmaceutical compounding, and he's responsible for many of the anti-aging compounds found and used today.   
Listen to learn about the reality that while sometimes large governmental agencies like the FDA provide a lot of valuable protection to consumers, sometimes they overreach and have negative and unintended consequences to those they're working to help and support.
You can learn more about Jim at Compounding.com, LasColinasPharmacy.com, Facebook, Twitter and LinkedIn.
Thanks, as always for listening!  If you got some value and enjoyed the show, please leave us a review wherever you listen and subscribe as well. 
You can learn more about us at MoneyAlignmentAcademy.com, Twitter, LinkedIn, Instagram, Pinterest, YouTube and Facebook or you'd like to be a guest on the show, contact George at Contact@GeorgeGrombacher.com.