Episodes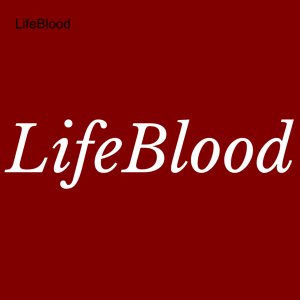 Friday Jan 21, 2022
Friday Jan 21, 2022
LifeBlood: We talked about healthy brain food, what our brains are made of, which foods help and which hurt, how to determine the best diet for you, and how to get started with Karen Mayo, best-selling author, Certified in Integrative Nutrition, Amen Clinic brain health practitioner and Health and Wellness Expert. 
Listen to learn how taking smaller bites can have a big impact!
You can learn more about Karen at KarenMayo.com, Facebook, Instagram and LinkedIn.
Thanks, as always for listening!  If you got some value and enjoyed the show, please leave us a review wherever you listen and subscribe as well. 
You can learn more about us at LifeBlood.Live, Twitter, LinkedIn, Instagram, YouTube and Facebook or you'd like to be a guest on the show, contact us at contact@LifeBlood.Live.